Our table cutlery
Fine cutlery from Wellner combines classic elegance and individual creations with timeless design. Our collection of silver cutlery includes Cello, Mozart and Toccata, three exceptional and unique decors that are particularly closely linked to the history of the Wellner manufactory and reflect the essence of our brand in a special way.
Cello
The pleasure of clarity
Mozart
Classic, timeless elegance
Toccata
Icon of Art Deco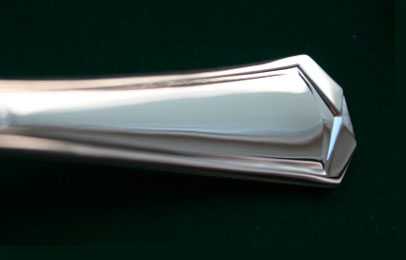 With influences from different eras and the handwriting of unforgotten artists, each of of these decors has an individual character and thus tells its own story. As different as these three decors are, they stand for a timeless style, understated elegance and extraordinary shapes.
Cello
No other décor follows pleasure more than Cello, whose form is dominated by clarity and underscored by a single, very fine faceting. With this extraordinary fixation on the essential, Cello creates the space for the sensual experience of form, sound and culinary pleasure.
Available in
925 Sterling Silver
180g Silver plating
Mozart
Inspired by the unique baroque style of Dresden, the Mozart décor was created as a symbol of our brand. Classic in form, elegant in its details and sublime above any zeitgeist, this design embodies Wellner's basic idea of the culture of dining like no other.
Available in
925 Sterling Silver
180g Silver plating
18.10 Stainless steel, hand polished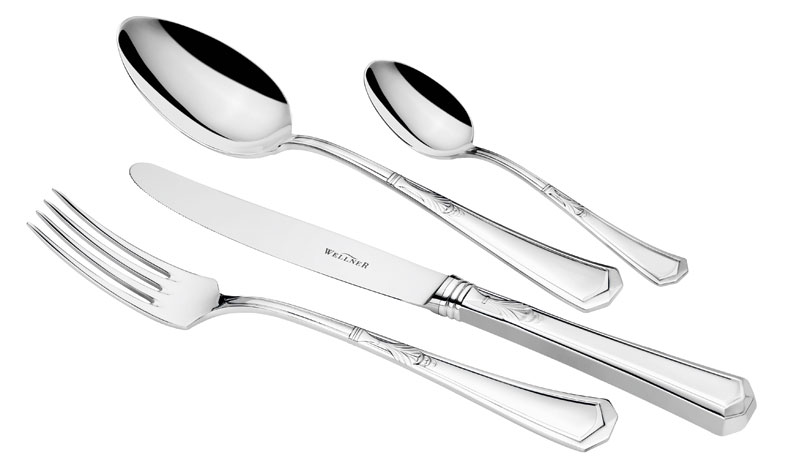 Toccata
This decor will take you to the Grand Hotels of the 1930s, whose elegance was based in Art Deco. With the plastic expression of its floral pattern in excellent optics to the geometric shapes of the frame, Toccata stylizes this era and shines as an icon of Art Deco.
Available in
925 Sterling Silver
180g Silver plating