Our origin
The origin of our cutlery manufacture is closely connected with the Saxon Erzgebirge, a region that looks back on a history of more than 800 years in silver mining.
Luck and silver in the Ore Mountains
As early as 1168, merchants in the vicinity of Freiberg in Saxony accidentally stumbled upon shiny stones that, after closer examination, had an unusually high silver content. As a result of this significant discovery, numerous miners and fortune seekers were attracted to the area around Freiberg, so that the first mining settlements in the region were established. Margrave Otto of Meissen recognized the opportunity and, unlike in many other places of the time, opened mining to everyone. In this way, within a few years, numerous ore veins were explored in the area, leading to increasing prosperity and the first flowering of the economy and culture in Saxony.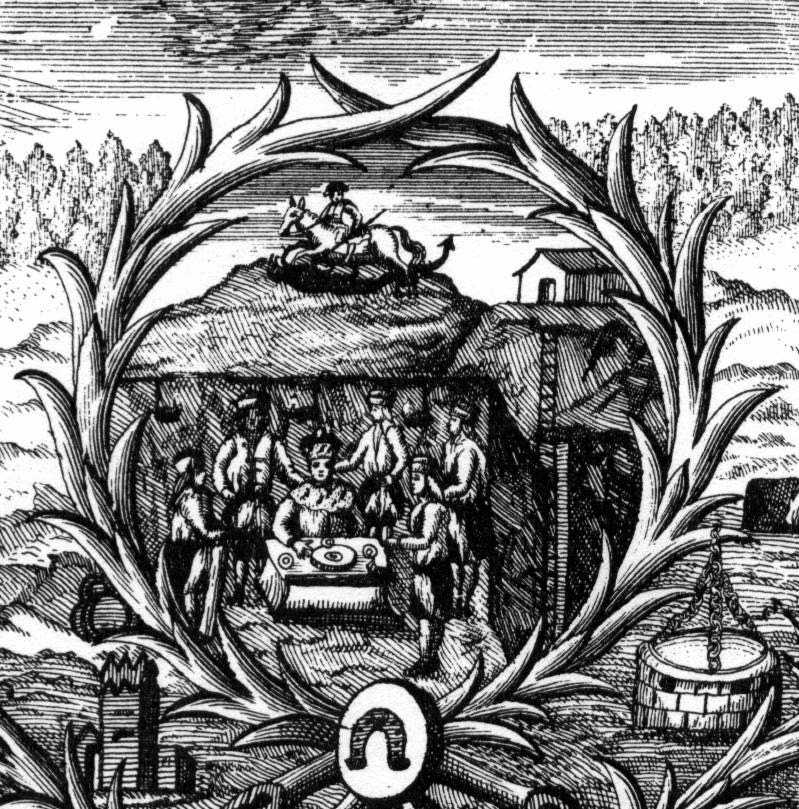 The legendary great silver find
The silver discoveries made around 300 years later in Schneeberg near Aue laid the foundation for the development of the western Ore Mountains and regulated mining in this region. The discovery of the rich silver veins triggered a strong influx of miners, craftsmen and merchants. In this way, numerous mines and steadily growing settlements were established in a short period of time. In 1477, the legendary "Great Silver Discovery" of Schneeberg took place. According to legend, Duke Albrecht the Brave took this discovery as an opportunity to visit the St. George mine and dine with his entourage underground at a silver table hewn from ore.
Cultural flourishing of Saxony
Due to its many mineral resources and its capable, inventive people, Saxony developed into one of the richest and most important regions in the Holy Roman Empire of the German Nation in the 15th and 16th centuries. However, after the Thirty Years' War, which ended in 1648, many towns and villages in the electoral state were destroyed, the land impoverished and the state coffers empty.
However, due to its natural conditions and rich deposits of raw materials, Saxony recovered more quickly than other areas. Under the reign of Elector Friedrich August I, also known as August the Strong, Saxony experienced an incomparable economic and cultural heyday, which can still be seen today in the numerous Baroque buildings in Dresden, the many palaces and castles in the region, as well as the founding of the Meissen Porcelain Manufactory in 1710.
The nickel silver as the beginning of a new era
In addition to silver mining, the extraction of cobalt and other ores became increasingly important over the course of time. In particular, the invention of nickel silver, a copper-nickel-zinc alloy that is ideal for the production of cutlery, musical instruments as well as jewelry, initiated a renewed upswing in the region around Aue and Schneeberg.
This invention is also the starting point for the creation of the Wellner brand and the development of the Saxon cutlery industry.